Fearless Awards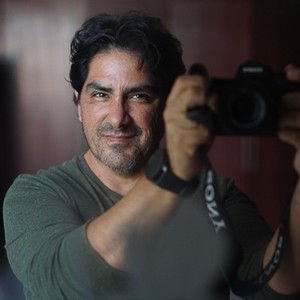 Send an Event Inquiry to Juan Carlos Calderón
The Story
Since our arrival at the resort, we saw this kid playing happily with a little rattle ball, and in the room, I heard the kid's mom tell Melissa (my fianceé and colleague) that the ball was his all time favorite toy and that the groom will be carrying it at all times to get his attention, making him go towards him at the altar.

Ceremony time: the music starts and I could see the little lord of the rings already getting a bit anxious with so many strangers around him. The groom was already positioned at the hoopa, rattle ball in hand, while mom tries to encourage him to keep walking, and he does, but veeery slowly. You could only feel the tension and anticipation of the guests waiting to see what was going to happen next.

At the exact moment he starts gaining momentum, a few of the guests decide to suddenly get up their seats to capture the perfect photo for posterity with their cameras phones.

That's when Mr. Ring Bearer freaks out, as he can't handle the pressure of instant stardom and fame.

And he did what any celebrity would do in a case like this: run away from the paparazzi.
View all spotlights by Juan Carlos Calderón