Fearless Awards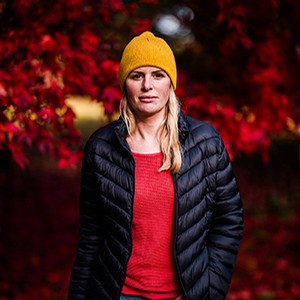 Send an Event Inquiry to Eve Dunlop
The Story
My relationship is already established with the bride and groom from meetings and emails but their guests are a different matter, I never overlook them. I want everyone comfortable with my camera so I can really record the day without any false smiles. Being a competent photographer is only one aspect of shooting a wedding successfully.

The subject was enjoying her dancing and her dance partner so much that she didn't even notice me take the shot. It was shot in a windowless vault with stone walls and a curved seller style stone ceiling, I used the flash gun to bounce light upwards (not that it created much bounce) but also made sure I had enough light going forward to illuminate my couple. The stone walls gave the shot a warm candle lit feel and the flash enabled me to freeze the movement and the moment that she was lost in the music. You don't get preparation or much time to think with a shot like this, it a one moment thing, but all the moments put together tell a wonderful story.

Being a Fearless photographer has definitely changed my perception on how to shoot a wedding, I still maintain an unobtrusive position as it is my style but I think outside the box more now and quietly push my own boundaries at each and every wedding.
View all spotlights by Eve Dunlop